The TasCaffe Difference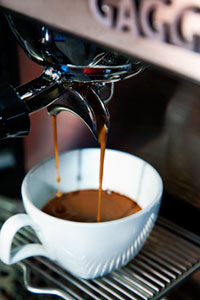 Being a local Tasmanian business, Tascaffe has developed our business around the needs of our local customers. We know our customers and we understand our local community.
At TasCaffe our business is coffee; wholesale coffee supplies and espresso coffee machinery repairs meaning all our attention is focussed on what's important: Delivering a premium service without being distracted.
We source premium grade coffee beans, and we have a variety of blends to suit any situation and taste buds.
We have 3 dedicated coffee machine technicians on staff, which means we do not rely upon a 3rd party for servicing/maintenance/repairs of our equipment. If you have a problem with your equipment we always have a technician available to assist. In the unlikely event of a major machinery malfunction, TasCaffe has back-up machinery Ready To Go to ensure our customers have as little down time as possible.